The holiday season is in full swing! As we all know that means it is time for all of the amazing events that go along with it. Concert Choir, school dances, plays and musicals, the list goes on…
The KeepnTrack Express Kiosk is there to help make sure that you are able to quickly and easily get all of your visitors or volunteers signed in and on their way. Using the Express Kiosk eliminates a lot of unnecessary button clicks for your already strained staff trying to sign in all of those holiday attendees.
KeepnTrack Express Kiosk
Step 1: To get started you will want to make sure that you have the holiday Activity turned on or enabled from the Admin portion of KeepnTrack. If necessary you may need to create the Activity, which can then be left in place and just turned on or off for any future events.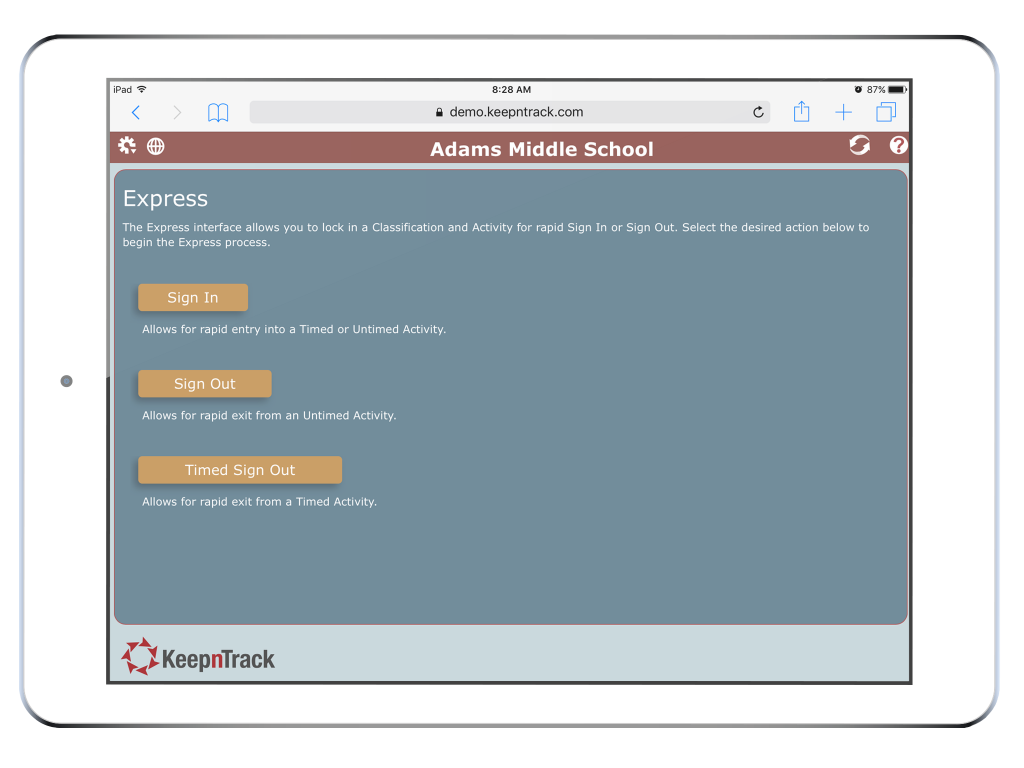 Step 2: With the Activities enabled, setting up the Express Kiosk is a breeze. Simply click on the Express Kiosk button from your main KeepnTrack webpage and log in. Once logged in you will select the type of function you would like to perform at the Kiosk. Usually it's "Sign In!"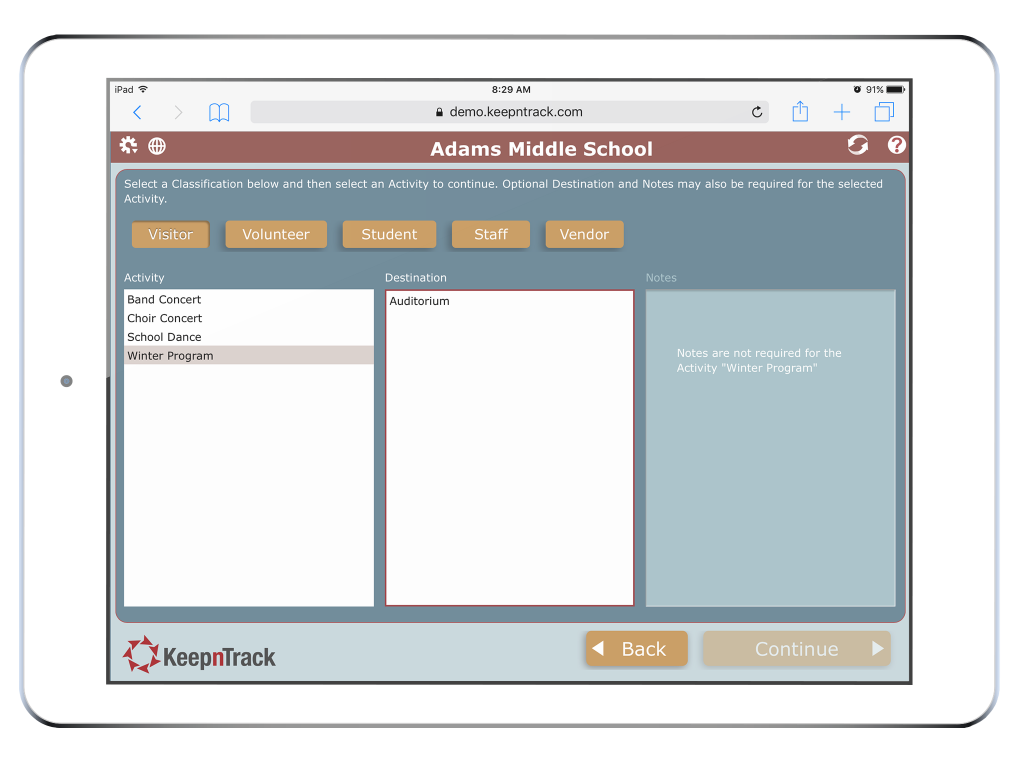 Step 3: After the function has been assigned you will then establish the classification of people that will be signing in or out, then the activity, and if necessary the destination.
Step 4: Once you have completed these steps, the Kiosk is ready to receive your visitors or volunteers and quickly get them signed in or signed out from the predetermined activity.
Check-in Visitors Fast with KeepnTrack Express!
Whether it is Mom and Dad coming to watch their student in the musical or volunteers for the student winter dance; KeepnTrack will make ensure your school is secure while being fast and easy to use. If you have any questions or need any assistance in getting any of these steps set up please contact our Customer Support Team 800-320-5830 or support@52.39.93.247.